Back to results page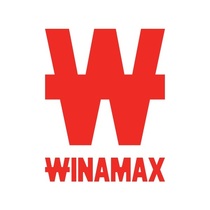 Place(s)
France, Ile de France, Paris
Reference
CE9824NB Apply now
Chargé de Développement Germanophone (H/F), Paris
Sales, distribution, customer service
Offer archived at 16/12/2015
Winamax
Winamax offers an online platform that allows over 6 million members in France, Spain and Germany to indulge in their passion for poker and sports betting.
As one of the most innovative operators on the market, Winamax's popularity is the result of in-depth work on the marketing/communication, technical and technological fronts.
What makes Winamax different? A humorous tone and better odds. Winamax's success is thanks to its gaming culture, but also mainly thanks to its excellent team. Being part of the Winamax staff means living a unique experience within a friendly team and a fun working environment!
To be a member of Winamax Staff, is to live an adventure as part of a skilled and friendly team, in a unique and convivial workplace.
Missions
Au sein de la talentueuse équipe Marketing de Winamax, vous participez à la production du contenu de notre site web, en y apportant votre contribution en langue allemande, essentiellement par de la traduction des documents déjà existants en français et en anglais.
Vous prenez en charge la réponse aux demandes et messages des joueurs germanophones.
Vous accompagnez les joueurs germanophones sur les forums spécialisés.
Garant de l'image de marque de la société, vous œuvrez dans un souci permanent de qualité de service et de fidélisation.
Profil souhaité
• De langue maternelle allemande, vous avez fait l'essentiel de vos études supérieures en Allemagne,
• Vous assurez une parfaite maîtrise de l'allemand écrit; vous savez et aimer rédiger,
• Vous faites régulièrement des paris en ligne ou êtes un joueur de poker en ligne régulier et avez idéalement quelques connaissances en HTML,
• Vous parlez français et êtes enchanté de faire de votre passion du poker et des paris sportifs votre job.
Modalités associées au poste
• Poste à pouvoir en CDI uniquement dès que possible à Paris intra-muros
• Rémunération selon profil et expérience
Apply
Offer archived at 16/12/2015
These jobs might also interest you: