Retour aux résultats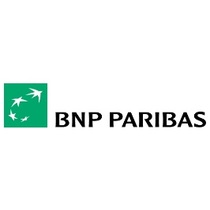 Lieu(x)
Francfort-sur-le-Main Postulez maintenant
Senior IT Auditor (m/f/d), Frankfurt
IT, Télécommunication, Informatique
Offre archivée le 07/08/2023
BNP Paribas
DAB BNP Paribas ist die Bank für unabhängige Vermögensverwalter, Fondsvermittler, Anlageberater und institutionelle Kunden. In Deutschland führen bereits mehr als 60% aller bei der BaFin zugelassenen Finanzportfolioverwalter ihre Endkundendepots bei uns. Damit sind wir in diesem Segment der klare Marktführer! Für unsere Kunden sind wir heute ein stärkerer Partner denn je: Als Teil des großen Netzwerkes unserer Muttergesellschaft, der französischen BNP Paribas.
Missions
Planning, preparation and performance of risk-based audits to verify the adequacy and effectiveness of internal controls within the IT organisation and support functions with IT reference, along the lines defined in IG relevant standards (How To, IG Charter).
Design and maintenance of a constructive relationship with management in the respective area, independent perception of a relationship management role.
Participation in special investigations / incident investigation, if necessary.
Ensuring follow up, review of documentation and closure of audit recommendations.
Ensuring that IG audit tools are correctly and timely updated with necessary data for each audit review/assignment, risk assessment as well as for other activities in the Hub scope.
Assistance to the achievement of Key Performance Indicators established by the group.
Participation and Cooperating on projects to help shape the IG function for the future.
Profile
Educated to degree level (or equivalent) with IT focus (e.g. Computer Science, Business Informatics)
Experience in the execution of IT Audits (at least 4 to 5 years)
Strong analytical ability, problem-solving attitude, ability to synthetize, quality assurance techniques and team building skills.
Self-control and stress resistance
Result-driven and client focused
Readiness to travel across Central Eastern Europe
Relevant IT certificates (e.g. CISA, CISM, CISSP, etc.)
Excellent written and oral skills in English
What we offer
Modern working environment, including work laptop & mobile for flexible working
Building (inter)national networks and career prospects within the BNP Paribas Group
Many benefits for employees, e.g. family service, Jobbike, Jobticket, Sodexo meal vouchers, Occupational pensions & Central location with good public transport connection (benefits may vary by location)
Apply
Offre archivée le 07/08/2023
Ces postes pourraient également vous intéresser :