Back to results page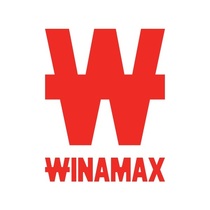 Place(s)
Paris
Reference
CE4549JL Apply now
Customer Support Officers (M/F/D) for the German market, Paris
Other sectors
Other services
Sports

Sales
Internet, E-commerce
IT / Computer Science

Offer archived at 23/11/2023
Winamax
Winamax offers an online platform that allows over 6 million members in France, Spain and Germany to indulge in their passion for poker and sports betting.
As one of the most innovative operators on the market, Winamax's popularity is the result of in-depth work on the marketing/communication, technical and technological fronts.
What makes Winamax different? A humorous tone and better odds. Winamax's success is thanks to its gaming culture, but also mainly thanks to its excellent team. Being part of the Winamax staff means living a unique experience within a friendly team and a fun working environment!
To be a member of Winamax Staff, is to live an adventure as part of a skilled and friendly team, in a unique and convivial workplace.
ABOUT THE ROLE
Come and join the game: as part of our international development, we are looking for several Customer Support Officers (M/F/D) for the German market.
WHAT YOU'LL DO
You will be part of the Winamax Customer Support team. You will be a reliable point of contact for our German customers, answering questions and messages from our German players and prospects: instructions, advice, promotions, complaints, etc. Providing the highest level of customer service, you will therefore ensure the satisfaction and loyalty of our German customers, therefore playing a significant role in improving our offer and developing the Winamax brand on the German market.
ABOUT YOU
German is your native language and you have completed most of your studies in Germany.
Passionate about sports, you have a good command of the colloquial language and terminology of the sector and are intuitively able to understand and answer a customer's questions and problems. You have excellent editorial and communication skills.
You are proficient in the most important Office programs and can write quickly on a PC.
Your main assets to succeed in this position are your keen sense for customer needs, your team spirit and your motivation to make a difference.
Ideally, you already (even a bit) speak French, the working language @Winamax, have a fluent level in English and the idea of working in Paris appeals to you.
Your personal situation allows you to be permanently positioned within our Customer Support team organized on a rotating schedule; night and weekend shifts included.
JOB DETAILS
35-hour-week full-time and on-site position (no remote work), fixed-term contract (permanent contract is also possible) at our offices in the heart of Paris, France
Rotating Individual schedule for a 12-week period with morning, afternoon and night shifts including weekends to guarantee 24/7 sports betting service to our customers
Motivating work environment, job contents and salary for a young graduate
RECRUITMENT PROCESS
HR video call in French or English (~ 30 min)
Written test and in-person interview at the Winamax offices in Paris
As part of the recruitment process, Winamax will reimburse your round trip upon presentation of proof.
Benefits
We work hard and we play hard too! Joining Winamax means getting involved in a human experience with:
Extensive support in finding accommodation in Paris
A challenging job in an international environment
A unique working atmosphere with numerous perks in the heart of Paris (free drinks and snacks, access to a company restaurant,...)
A profit-sharing bonus and incentive
Excellent health insurance
Six weeks of paid leave
And lots of FUN! Regular after-work events (poker, gaming, barbecue, ....) and leisure activities (gym, soccer team,...)
Apply
Offer archived at 23/11/2023
These jobs might also interest you: