Recruiting on social media in France and Germany: Top 5 mistakes
Among modern recruitment techniques in Germany and in France, recruiting on social media is an interesting option from a financial point of view, especially when recruiting in a foreign country. Yet, many companies still struggle to do it, let alone efficiently. Here are the 5 typical errors to avoid when directly approaching French and German candidates on social media.
[Introduction]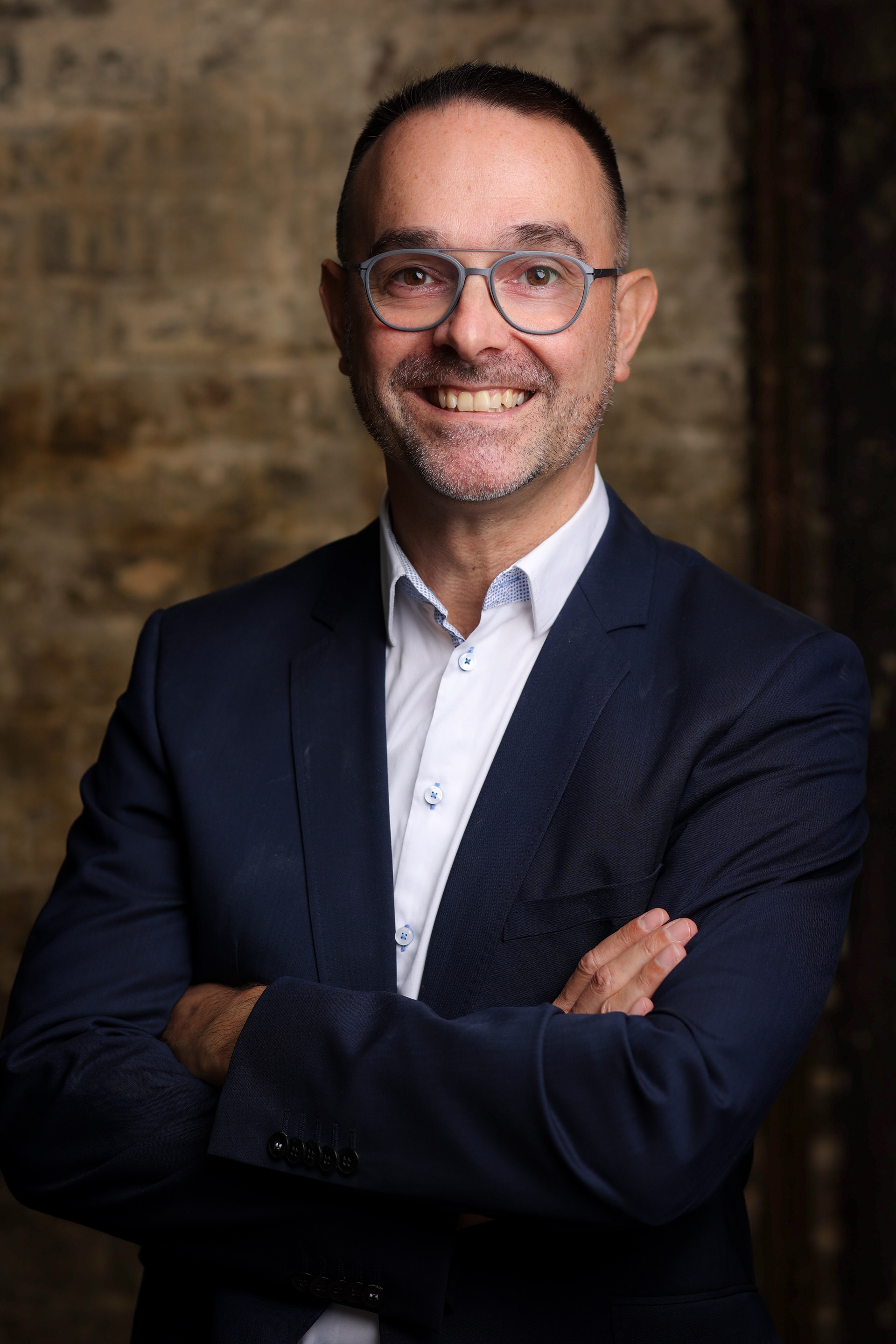 We interviewed Jérôme Lecot, CEO at Eurojob-Consulting, the french-german recruiting firm.
Social recruiting, i.e. the search for new employees via social networks, has gained considerable momentum in recent years. On the one hand, companies in all sectors are experiencing a shortage of manpower in France & Germany, and on the other hand, traditional recruitment methods often offer a low return on investment.
It is easy to explain this development of recruitment on professional social networks: if there are few people interested in new jobs, you cannot expect them to reach out to your company by themselves. It is up to recruiters to take the necessary steps and go where the candidates are: on social networks.
Merely spending a budget on LinkedIn or Facebook doesn't count as active social recruiting. Advertising on social networks is nothing more than performance marketing.
It can help, but in the end, the budget is not used as effectively as it could be. If there is no screening process behind the ad that will allow you to create relevant candidate profiles quickly and easily, you are wasting money. For example:
If you don't ask for any qualifications, you will receive irrelevant applications.

If the required qualification is too high, a large part of the people interested in the position will not apply.
If this important first step in the employee search is not user-oriented, its success will be considerably reduced. We thus advise you to check whether your application process is really optimized:
Does it take more than two minutes?

Does it require a login or registration?

Does the application process force candidates to leave the mobile application where they found the ad?

Does the job posting redirect candidates to a page that is not smartphone friendly?
If the answer to any of these questions is yes, take action!
2. Taking too long to treat incoming applications
You have probably noticed that today, applications remain valid for a much shorter time than they did a few years ago. The longer it takes to process applications, the less likely it is that the person will still be interested.
Applicants have become volatile. And if you are too slow to catch them, your positions remain unfilled. This is generally true for employee search, but for social recruiting, the phenomenon is getting worse. Why? Because applications via social networks are generally made on the fringe of traditional approaches.
The people who react to your ad are doing something else. They are scrolling through their news feed on Instagram, TikTok and so on. This can be done while waiting for the bus, in front of the TV, in the office and, yes, in the bathroom. This means that their application is impulsive and therefore preoccupies them less than the one you have specially prepared for. The more time you allow yourself to process the application, the greater the risk that your contact will affect someone who no longer plans around your offer.
A reaction within 24 hours, 48 hours at the latest, should be possible. And not with an automatic response, but with real human contact. Beyond that, you will face a disproportionate increase in the difficulty of reaching candidates.
3. Making first contact via email
It's really quite simple: forgo initial contact with candidates by email. HR departments have found time and time again that it's not the right tool for responding to applications. The probability of receiving a response is simply too low. There are several reasons for this:
Not everyone checks their inbox every day, while the time between application and first contact is critical.

Your email may end up in the spam folder or get lost among newsletters, advertising emails and the like.

Your email may be read, but the person may not have time to respond immediately, and then it's out of sight, out of mind.
Email is simply no longer the communication method of choice, especially among the younger generation.
Instead, you should contact candidates by phone. After all, most people have their cell phone at hand. This way, you will get a direct reaction from the person you are talking to and you can assess whether to go further with the application processus. During the interview call, make it as easy as possible for your candidates, and have them send you their CV later.
If you want to increase your chances that the person picks up, send a message on WhatsApp or SMS first. When you see a call from an unfamiliar number, you are more likely to be suspicious of it than to answer. Write down who you are, the reason for your call and ask if there is a good time for a quick first interview.
Yes, it takes a lot of effort, but in this way, some recruiting firms have increased the response rate of candidates by about 30%!
4. Integrating social skills into the recruitment process
Soft skills are essential, as they determine whether candidates fit in with the team and whether they are capable of performing the expected tasks well. However, paradoxically, if you use social networks to recruit - forget social skills!
If you recruit effectively on social networks, you combine your job offers with a selection procedure that quickly and simply creates candidate profiles (see error 1). This procedure serves to get as accurate an idea as possible of the person who applied.
Therefore, ask for characteristics that can be clearly and objectively identified, such as language skills, additional training, years of work experience, etc.
When asking questions about non technical competencies such as team spirit, relationships or flexibility, you will only get perfect, empty answers. No one says on their own that they need a long adjustment period or that they are difficult. It is better to keep these points to yourself until the interview.
When recruiting on social networks, focus on the concrete facts that determine whether you want to get to know someone better or not.
5. Taking the wrong approach to the French and German job markets
This last and fifth mistake is the most fundamental of all, and also the most difficult to correct. Many companies still haven't understood that the evolution of the french and the german job market would force HR managers to drastically change their conception of their own roles. Today, companies no longer have jobs to fill, but gaps to fill. They are competing with an increasing number of employers for a decreasing number of employees.
Candidates now have more choices and, as a rule, higher requirements than they used to. This phenomenon is not exclusive to high potential individuals. The so-called war for talent has already reached the positions that are, with some bias, described as "unqualified". It is therefore clear that the companies have to be attractive, yet they don't all make the necessary efforts. What does this mean for recruiting specifically?
Recruiting is selling job openings
Recruiters have to become salespeople; proactive, persuasive, trustworthy.
Didn't reach the candidate on your first attempt? Call them back. More than once, at different times. And even if you've already left a message on their answering machine asking them to get back to you. You are selling great opportunities that actually make people money, not asking for money some overpriced product they don't need. So you shouldn't feel uncomfortable for showing perseverance.
[Conclusion]
Searching for employees on professional and social networks is a sensible form of remote recruitment in the new working world. This world has changed in all sectors and at every level of qualification, and in every well developed country. Especially for companies that do not have a far reaching reputation, as well as for positions that do not attract enough applicants, using social networks can be a great help to cover the staffing needs.
As long as you avoid the kind of mistake we've listed, there is little to stop you from trying. And you don't need to invest to get started.
Of course, HR departments need to keep investing time, money and energy into shaping these tools and their use thereof to make them ever more efficient.