Zurück zum Suchergebnis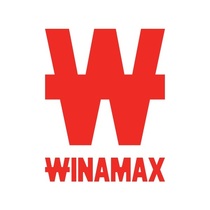 Ort
Paris
Referenz
CE3848JL Jetzt bewerben
Online Marketing Project Manager - Germany (M/F), Paris
Unbefristeter Arbeitsvertrag
Die Stellenanzeige wurde am 02/11/2021 archiviert.
Winamax
Winamax offers an online platform that allows over 6 million members in France, Spain and Germany to indulge in their passion for poker and sports betting.
As one of the most innovative operators on the market, Winamax's popularity is the result of in-depth work on the marketing/communication, technical and technological fronts.
What makes Winamax different? A humorous tone and better odds. Winamax's success is thanks to its gaming culture, but also mainly thanks to its excellent team. Being part of the Winamax staff means living a unique experience within a friendly team and a fun working environment!
To be a member of Winamax Staff, is to live an adventure as part of a skilled and friendly team, in a unique and convivial workplace.
Are you familiar with the sports betting offers available on the German market and would like to put your ideas into practice?
As part of our European development, we are recruiting for our future Online Marketing Project Manager - Germany (M/F).
THE ROLE
As part of the Online Marketing team and reporting to the Head of Online Offer & Marketing, you will contribute to the design and implementation of our sports betting promotions for our German players.
You will be responsible for :
Designing sports betting promotions
The implementation of these promotions, in coordination with the other teams involved in the projects related to our sports betting offers: graphic studio, developers...
Posting daily updates on the winamax.de website (promotion highlights, page updates, etc.)
Analysis of the results of the different promotions put in place
Translation of various contents from French or English to German
Competitive intelligence
WHAT WE ARE LOOKING FOR
Along with your background in marketing, you are a German-speaker and have done most of your studies in Germany.
You are passionate about sports and regularly visit sports betting sites. You have an excellent knowledge of the sports betting market in Germany.
Ideally, you already speak French (working language @Winamax) or have a fluent level in English.
Your main assets to succeed in this position:
Your knowledge of sports betting offers on the German market
Your creativity and your ability to be proactive will enable you to design attractive offers/promotions
Your ability to work as part of a team and to communicate effectively with different people
Your ease in using IT tools such as Suite Office and GSuite
WHAT WE OFFER
If our ambitions for conquering the German market are not enough to attract your attention, we have other convincing points as well!
Extensive support in finding accommodation in Paris
A unique working atmosphere with numerous perks in the heart of Paris (gym, soccer team, gaming room, petanque, barbecues, free drinks and snacks...)
"Participation" bonus (profit-sharing)
Excellent health insurance
Six weeks paid leave
Access to a company restaurant
Lots of fun! Regular after-work events (poker, gaming etc....) and leisure activities
JOB DETAILS
The position is available on a permanent basis as soon as possible in Paris, France.
Salary according to profile and experience
Prior authorisation to work in France required (no sponsorship of residence permit)
Excluded work arrangements: student employment, part-time employment, internship, sandwich course, freelance
Apply
Die Stellenanzeige wurde am 02/11/2021 archiviert.
Diese Stellen könnten Sie auch interessieren: