Zurück zum Suchergebnis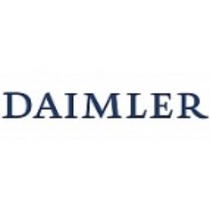 Ort
Berlin Jetzt bewerben
Intern HR Recruiting (m/w/d), Berlin
Sekretariat, Recht, Personalwesen, Bildungswesen, Übersetzung
Personalwesen / Fortbildung

Die Stellenanzeige wurde am 31/01/2023 archiviert.
Daimler
Mercedes-Benz Molsheim est une entreprise du groupe Daimler, spécialisée dans la transformation de véhicules industriels. 600 collaborateurs travaillent sur le site de Molsheim.
Missions
You will have the opportunity to join and support our Recruiting Team with the following tasks:
Create and manage job postings
Support in CV screening, requesting documents from applicants, participating in job interviews and condition calls
Manage access rights for Personio (our ATS)
Manage the company referral program
Possible support in employer branding topics
Possible participation and support in cultural topics and the organization of diversity initiatives
Additional Tasks:
Post management: processing of incoming mail and sending out required documents. This task is managed by all our interns alternatively.
Employees support: in Office and via HR inbox
Your Profile
Education:
You are a student. It is mandatory to be enrolled in university for the whole duration of the internship. Ideally, your studies focus on human resources.
Experience:
Previous experience in HR-related positions is considered a plus, but not mandatory
Microsoft Office applications (Word, PPT, Excel)
Personal skills:
Able to navigate in a fast-paced environment and organize your workload independently
Collaboration and ability to work in a team
Initiative and can-do attitude
Language skills:
Fluent English is required
German is a plus, but not mandatory
Apply
Die Stellenanzeige wurde am 31/01/2023 archiviert.
Diese Stellen könnten Sie auch interessieren: